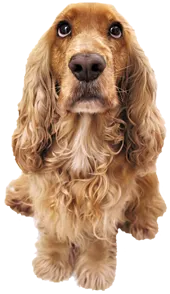 Medlock Bridge Animal Hospital is proud to serve the Norcross GA area for everything pet related. Our veterinary clinic and animal hospital is run by Karen Colson, who is a licensed, experienced Norcross veterinarian.
Medlock Bridge Animal Hospital has been serving the community since 1994. Dr. Karen Colson and associates are dedicated to providing the best care available for your pets.
Our hospital is a full service establishment; from diagnostics, medicine, surgery to boarding, all-breed grooming and the dispensing of pet diets and other products. We also make referrals to area specialists and to the Universities of Georgia when problems arise beyond the scope of our expertise.
We are committed to client satisfaction through both quality of care and personal service at a reasonable price. Our policy is payment is due when services are rendered and we do accept MasterCard, Visa, Discover and American Express.
Our team is committed to educating our clients in how to keep your pets healthy year round, with good nutrition and exercise. Medlock Bridge Animal Hospital stays on top of the latest advances in veterinarian technology and above all, remembers that all animals and pets need to be treated with loving care in every check-up, procedure, or surgery.